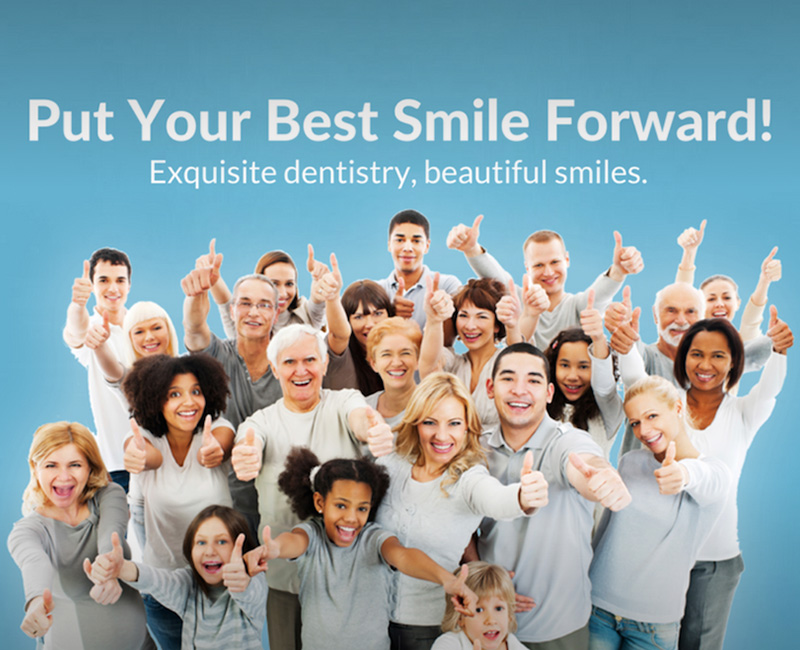 Welcome to Laurentian Dental Centre
Our Goal is to Help You Put Your Best Smile Forward!
Our hygienists, assistants and office staff are here to earn your trust and support you in achieving optimal oral health. We take the time on your first appointment to get to know you and your priorities to create open and honest communication regarding your dental health. Smile, our team of dental professionals is here for you.
Contact Us at Laurentian Dental Today.
Meet the Laurentian Dental Family
Laurentian Dental Centre is a family-focused dental clinic focused on your oral health and comfort. When seeking dental treatment with us, you are made to feel like part of the family in a relaxing and calm environment. We recognize that your oral wellness is a critical aspect of your overall health and strive to help you achieve optimal health in the way we can; quality dental care.
Our dentist in Kitchener offers a wide range of dental services ranging from cosmetic, general, surgical, and orthodontic treatments. We are committed to providing you with the dental care you can trust. If you have any questions or would like to schedule an appointment, contact our team today!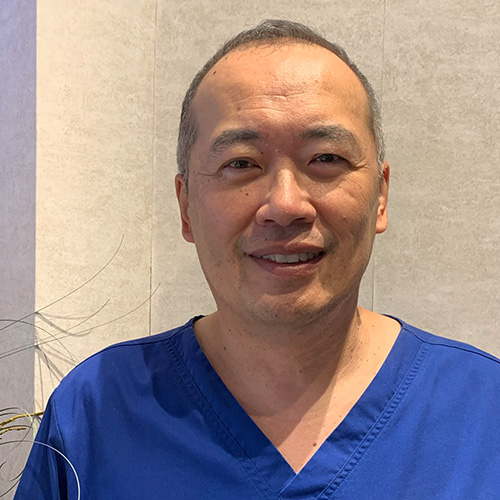 Dr. Allen Sun – Dentist
Dr. Sun graduated from the University of Saskatchewan, College of Dentistry in 1987. He also received his Bachelor of Science from the University of Saskatchewan in 1983. Dr. Sun has been working in Kitchener for the last 20 years and enjoys all fields of dentistry. Happily married, he has two sons and enjoys talking about sports and cars in his free time.
Dr. Ramy Nasrallah – General Dentist
I have been with Laurentian Dental Centre since 2020. It is important for me to build relationships with each of my patients to ensure I am providing the best care possible. By making sure I spend appropriate time with my patients to understand their needs, alleviate them from pain and help them have the smile they deserve in a calm environment. I have completed extra training to provide services including Invisalign and Implant dentistry. It is also crucial for me to have balance between my commitment to my patients and spending quality time with my family.
Dr. Taimish – General Dentist
Dr. Ammar Taimish limits his scope of practice to oral surgery and implant dentistry. His main focus is removal of impacted wisdom teeth, surgical extraction, dental implants, dentistry while you sleep (sedation), bone grafting, All-on-4™️, and teeth in a day.
Dr. Taimish attended New York University College of Dentistry. He followed his dental degree with training at Syracuse University Hospital Department of Surgery and in oral and maxillofacial surgery at Detroit Receiving Hospital / Wayne State School of Medicine.
Dr. Taimish is a lifelong student devoted to bettering himself and the profession of dentistry. He is an advocate of "learn more, achieve more" and is a believer in sharing knowledge and experience for the betterment of others. He is involved in study courses, as a mentor for Hiossen Implant Canada and teaches implant surgery courses in the Dominican Republic. He also volunteers in the non-profit 1000 Smiles in Grenada.
Dr. Taimish also provides mobile oral surgery services throughout southern Ontario and has initiated a surgical mentoring program and study club for dentists supporting practitioners with surgical treatment planning, problem-solving, and technical solutions.
Professional Memberships
Royal College of Dental Surgeons of Ontario
Academy of Dentistry
Ontario Dental Association
Dr. Natley Uppal – Dentist
Dr Uppal graduated from the University of Toronto from her hometown in Canada with a major in Psychology. She moved to Australia in 2017 to pursue her dental career and graduated from the University of Sydney after receiving her Doctor of Dental Medicine. Falling in love with the Aussie sun & crystal blue waters, Dr. Uppal opted to practice dentistry in the beautiful Hyams Beach. Wanting to be closer to her family, she moved back to the GTA. Since being home Dr. Uppal has a focus on preventative dentistry and patient education in order to practice conservative dentistry.
Dr. Belal Aloul – Dentist
Like most people, growing up I was afraid of visiting the dentist. It wasn't until later that I finally decided to face my fear and get my teeth looked at. I soon after and thanks to my amazing dentist realized that not only was it not so terrifying as I had imagined, but also realized how easy it can be and how much value dentistry can add to people's health and overall lifestyle. I studied Medical Sciences & Biology at The University of Western Ontario in London, Ontario. After which, I moved on to study what I really wanted to do: Dentistry at the Schulich School of Medicine & Dentistry. Working as a general dentist since 2014 has been a great experience, and I continue to learn every day as a person and a dentist. I take great pride in giving my patients their options, helping them sort through that, and achieving excellent results with the dentistry we provide. I am excited to be part of the awesome team at Laurentian Dental Centre and to have the opportunity to add value to the local and surrounding community. In my free time I enjoy traveling, food, philosophy, reading, and learning something new.