Dental Bonding Near You
One of the least invasive and more straight forward procedures available at our dental clinic is dental bonding near you. This treatment uses a flexible, bonding material that is molded and shaped to your specifications to correct a variety of minor tooth issues. Dental bonding is a versatile solution that involves tooth-coloured resin that is applied to your teeth. Your dentist in Kitchener shapes and matches the resin to your other teeth and hardens it with a special light—bonding it.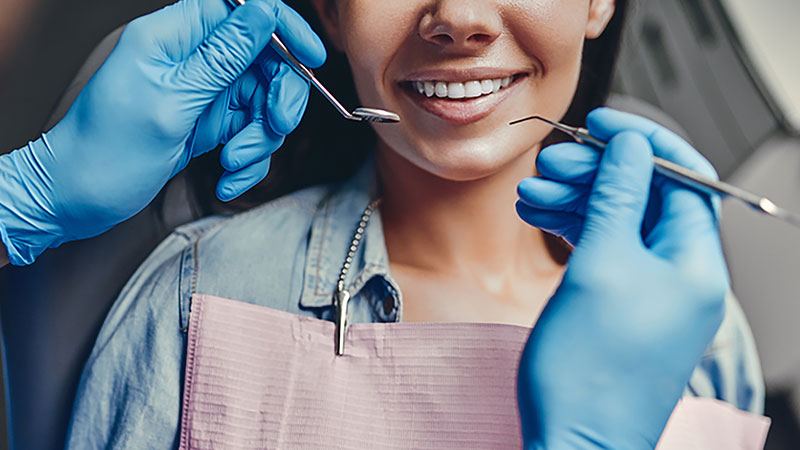 What Dental Issues Can Dental Bonding Address?
Bonding might be the ideal treatment for you if you have dental flaws or imperfections. Dental bonding can quickly and effectively address:
Teeth that are chipped
Teeth that decayed
Teeth that are broken
Teeth that are stained or discoloured
Teeth that are cracked
Teeth that have gaps between them
We offer dental bonding in Kitchener, ON which can cosmetically enhance the appearance of your smile in the following ways:
Lengthen your teeth
Alter the shape of your teeth
Fill spaces between your teeth
Protect weakened areas of your tooth
When you repair these dental issues, it can have a profound impact on your confidence and self-esteem. If you would like an effective and affordable way to boost your self-esteem, we urge you to contact our dental clinic for a consultation. Your dentist can perform a thorough exam and identify if dental bonding is the right treatment for you.
What Can You Expect During the Dental Bonding Procedure?
Your dentist can complete this procedure in one visit, usually without the need for local anesthetic. Very little preparation is necessary for the bonding treatment. Firstly, your dentist will apply a conditioning gel to your tooth to roughen the surface—allowing the bonding material to adhere. Next, your dentist will apply the composite resin and shape it and an ultraviolet light is then used to cure the resin. Any finishing touches are made and your dentist shapes and polishes your tooth to blend with the rest of your smile. The entire procedure requires 30 to 60 minutes to complete.
Interested in dental bonding near you? To learn more about dental bonding in Kitchener, ON, contact our Kitchener dental clinic today.