Porcelain Veneers Near You
If you are looking to enhance or restore your smile, porcelain veneers may be the ideal solution for you. Porcelain veneers can completely transform your smile or make subtle changes to it. With porcelain veneers, you can feel confident with your smile and overall appearance.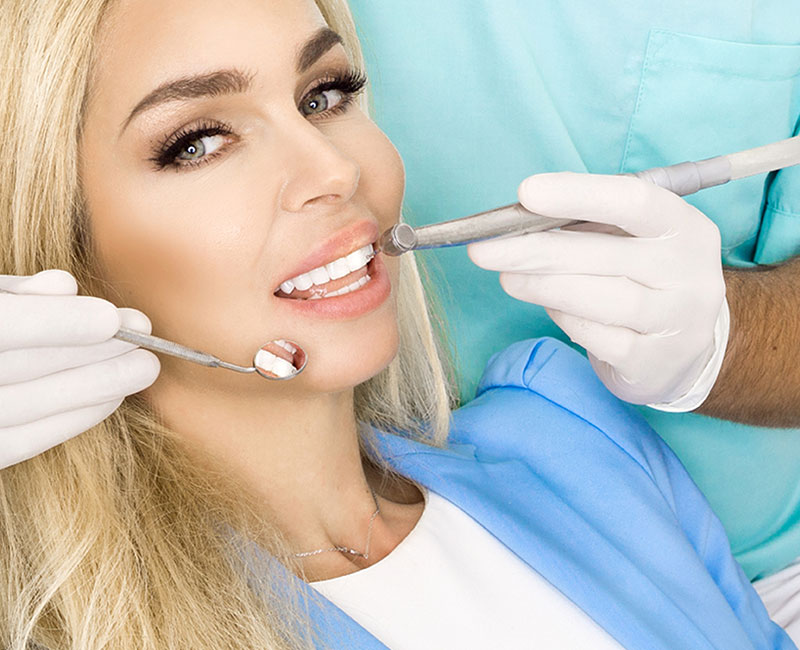 What are Porcelain Veneers?
Porcelain veneers are comprised of ultra-thin shells of porcelain. These shells of porcelain are bonded to the front of your teeth—altering their colour and shape. We offer porcelain veneers in Kitchener to improve the appearance of your teeth while also protecting them from additional damage.
What Issues Can Porcelain Veneers Address?
Patients who receive porcelain veneers in Kitchener, ON at our dental office may suffer from one, some, or all of the following issues:
Tooth stains and discolouration
Crooked teeth or mild misalignment
Short or small teeth
Spaces or gaps between teeth
For patients looking for dramatic results, porcelain veneers can completely change the dynamics of their smiles.
What is the Procedure for Porcelain Veneers?
If you're interested in receiving porcelain veneers near you, the procedure consists of the following steps:
The consultation: During a consultation with your dentist, a thorough exam will be performed to determine if porcelain veneers will be the most appropriate dental solution for your case.
Tooth preparation: The first step of this procedure is preparation—this involves the trimming of the tooth that will receive the porcelain veneers. Trimming the tooth adjusts the layer of the enamel so that the veneer can be placed correctly.
Shade selection: Next, you and your dentist will choose the colour of the porcelain shade based on the colour of your existing teeth—specifically your surrounding teeth.
Impressions: Once your dentist has chosen the colour of your porcelain shade, trimmed your teeth, and cleaned the surrounding area, impressions will be used to design your porcelain veneers.
Temporary veneer placement: While your porcelain veneers are being made, your dentist will place temporary veneers. Typically, it takes one to two weeks for your dentist to create your porcelain veneers and once they are ready you will be asked to return to your dentist's office.
Evaluating the fit and bonding: Before your dentist can permanently bond your veneers to your teeth, they will first place the veneers, trim them, and evaluate as many times as necessary for the perfect fit. When the shape, shade, and aesthetic of the veneers are perfected, your dentist in Kitchener will clean your teeth thoroughly and then roughen the surface which improves the adhesion of the veneers. The veneers are then attached to your teeth with special cement and hardened with ultraviolet light.
Looking for porcelain veneers near you? Schedule your consultation at our dental office for porcelain veneers in Kitchener, ON to learn if you qualify for this life-changing dental procedure!